How to set up the communication of a puppy and small child properly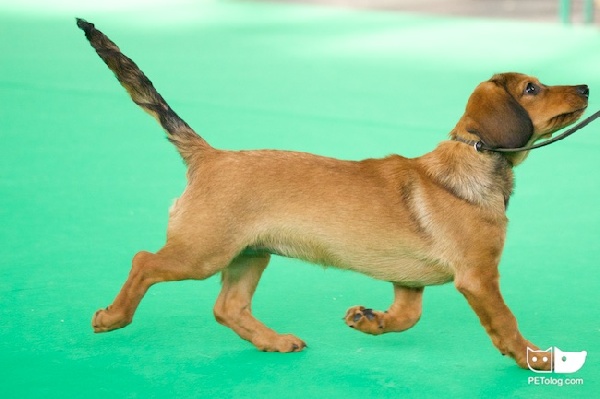 The appearance of a tiny puppy in the house together with a baby – is quite rare situation. Normally, young parents are aware of complexity of baby care.
Main disadvantage here is the parents' chronic tiredness associated with the need to care for a suckling child around the clock. Thus, there is no enough strength for the concurrent care for a small pet.
 
Main positive point is that one parent is always at home with the child and is able to keep an eye on the puppy. Puppy has the opportunity of constant contact with people, to interact with the child. Because of their size, puppies are not able to cause serious injuries to the child and they are not aggressive. Do not chase the dog away from the baby, if, for instance, it brought slobbered toy to the crib, as this way it shows the affection. No need to isolate them from each other, it is wiser to allow them to communicate in a manner that suits you most.
The appearance of a baby in the house requires enhanced hygiene, especially in relation to a dog. Make all necessary vaccinations to your pet in advance, clean its hair carefully and treat it regularly against parasites. During walks, you should avoid any contacts of your puppy with stray dogs, drinking from puddles and rubbish heap roaming. Do not forget to wash the puppy's legs and belly with clean water immediately after walk. And remember, some dogs' diseases are highly infectious, especially in the absence of vaccination, as they can easily spread to all family members. But most serious complications they could cause to the baby, due to his particular vulnerability.
Even if you have a very friendly, children adoring dog, risk of accidental injury to a child still remains, especially when he learns to walk. Push of a wagging tail is enough for baby downfall. Here is necessary to fix the dog's behavior, achieving the obedience to the commands "Stop!" or "Sit down!".
Children, starting from 3 years of age and older are particularly fond of games with puppies, as this period children and dogs are virtually equal to each other by the development and interests and they are much easier in finding a common language with pets than adults.
Ask your child to teach the puppy its name. Children afford to train young pets the elementary commands: "Place!" "Sit down!", "Give a paw!", etc.
Encourage your child to run around the yard with a puppy, playing together with toys. For example, to tease the puppy with bait, tied up on a string, or to compete with the puppy for a toy, seizing it eventually away in exchange for treat. You may build an obstacle course for the puppy and make him to overcome it. Hide and Seek, Leap Frog, food search games – all of them will bring a lot of fun to your child and pet at the same time. But remember, that under the law you may send your child alone for a walk with the dog only from 14 years old. Until this point the young dog breeder needs mandatory guidance and supervision from adults, regardless the breed and size of a dog.
Read also:
How to select a Healthy Puppy
First days of puppy at home
Puppy care and how to train puppy to toilet
How to feed your puppy correctly
Puppy socialization at home
Causes of puppies mortality
Your dog is afraid of steps – what to do?